MOTHER'S DAY: 'RUE DES MILLE' GIFT IDEAS
Mother's Day is getting closer: for this occasion, we have created a special selection of rings, necklaces, earrings, pendants, and bracelets to help you choose a unique gift for your mother. In this article, indeed, you will exclusively find jewels thought for Mother's Day.
What does this mean? Almost all the gifts made to our mums will, eventually, become our gifts as well. Do not say no, because we are all aware about that. Let's take as an example the necklace you gave her for Christmas… when did you ask her for it? And that stylish bracelet? And those pair of shoes? Luckily, you have the same shoes number!
One of the funniest aspects of the mother-daughter relationship is the way they exchange dresses, shoes, jewels, and bags between them: this almost always happens, even when they have two different styles… but something changes when children grow up: in this case, mums are the ones who "steal" things from them: piercings, chockers, earcuffs etc. Mothers and daughters, but also mothers and sons, are used to establishing a strong connection like they were two real partners in style.
All this is wonderful, but we believe that, sometimes, our mum would really appreciate a unique present just for her. Below, we will give you some Mother's Day gift ideas - remember that you can never borrow these gifts from you mum: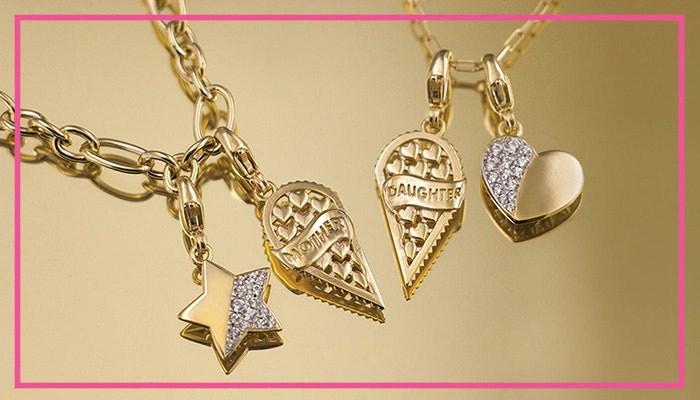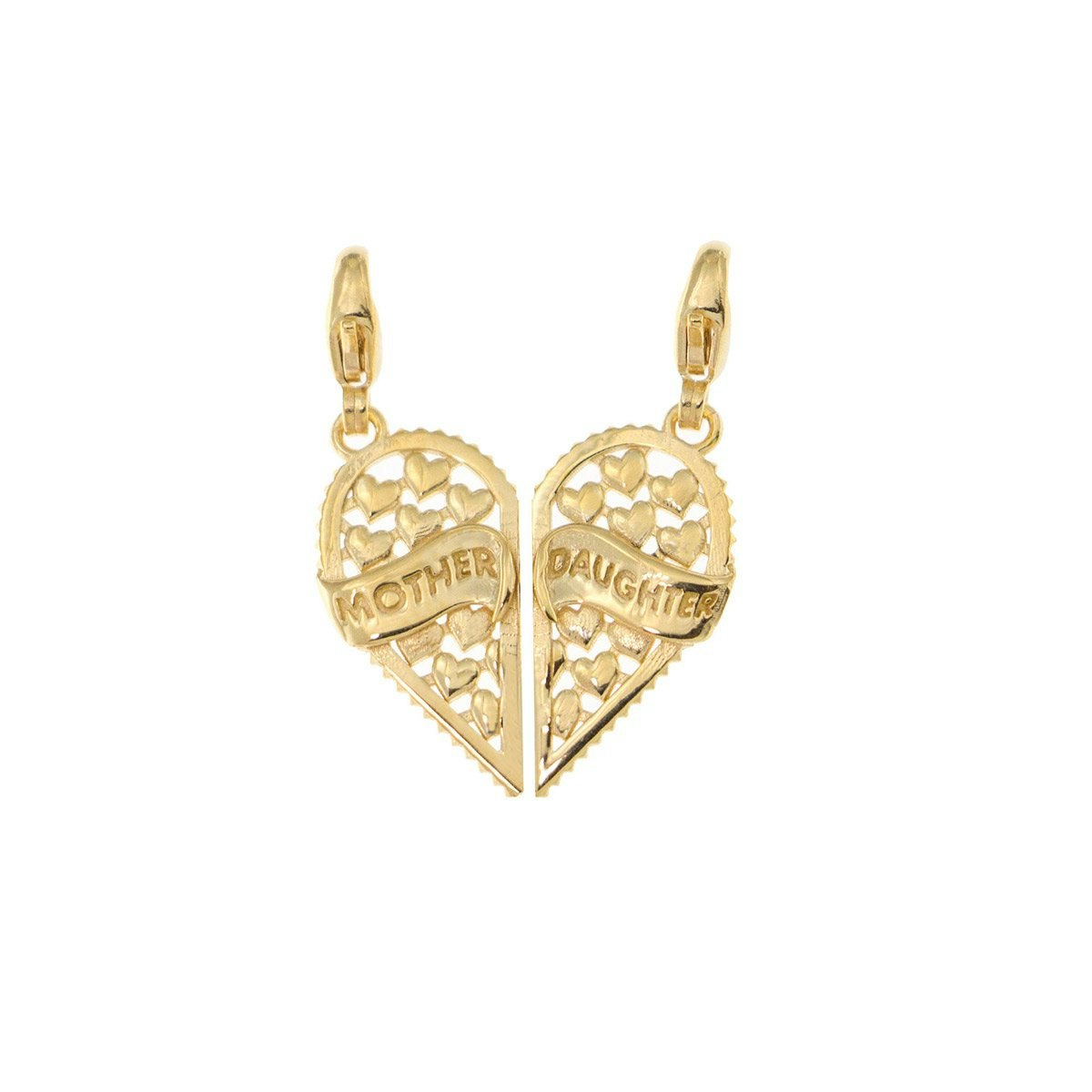 MOTHER'S DAY GIFT IDEAS: PENDANTS
Choose a Mum&Me pendant to say her: "You are my better half". Our new pendant, dedicated to all the mums, is part of the pendants with a snap hook that can be hooked and unhooked anywhere as desired to create different jewels. This is a pendant that you cannot borrow from your mum since her half is already yours. Mum&Me pendant recalls the timeless half-heart pendant, but, in our case, it is addressed to the biggest love, or mother's love. It is a pierced heart having other small hearts internally and little studs externally. In addition to this, two words are present: on the left side, the word "mother", on the right side, instead, the word "daughter". This heart, available both in rose and yellow bathed gold, can be divided into two different parts to represent the mother-daughter inseparable tie.

Choose Little Boy and Little Girl pendants to tell her: "You are the best at doing jewels". A mother's best jewels are, undoubtedly, her children that she will always consider as little ones, regardless of their ages. With our Little Boy and Little Girl pendants, mums can keep their children always close to their hearts.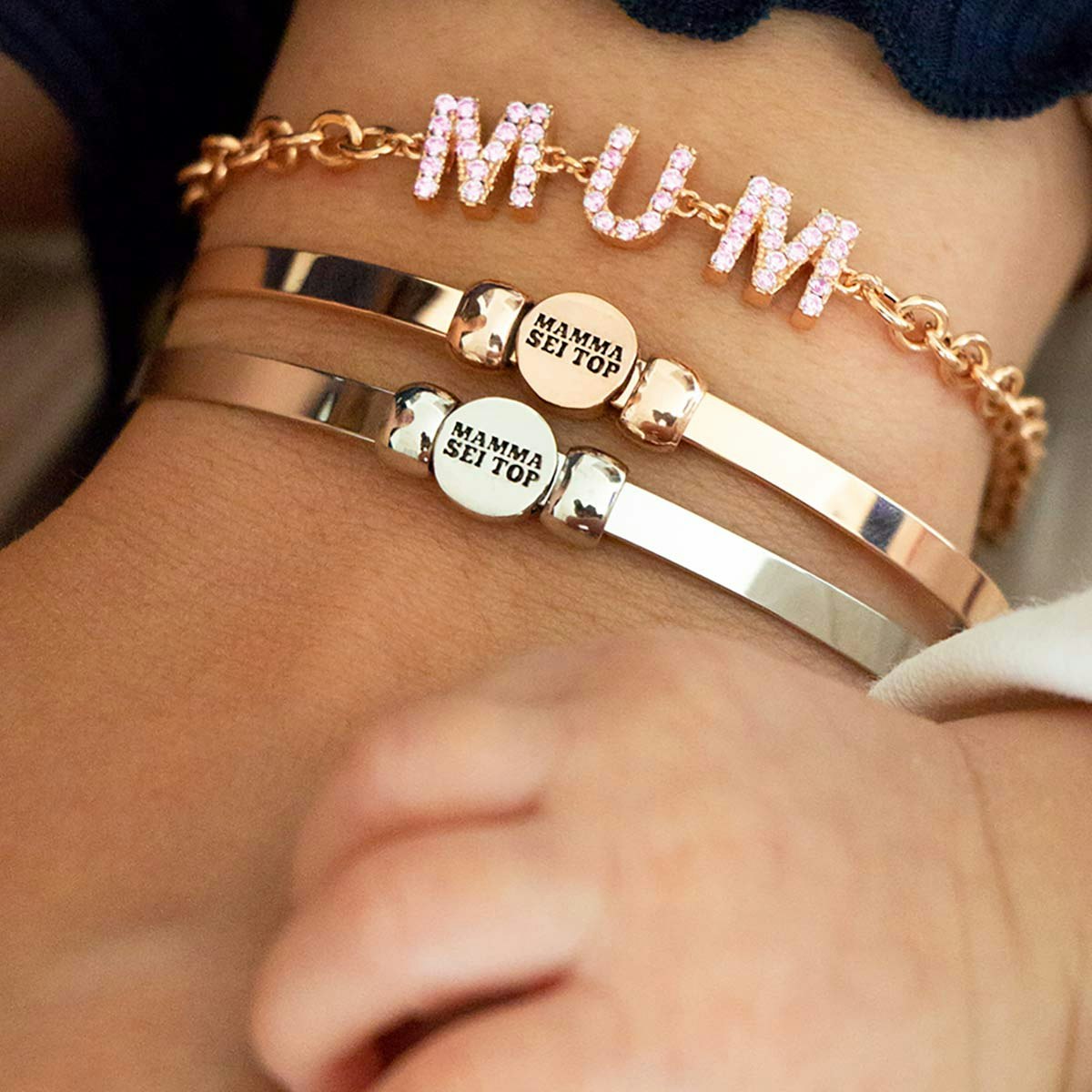 MOTHER'S DAY GIFT IDEAS: BRACELETS
Choose a Carousel bracelet to say her: "Tell me a story: yours". Among all the customizable jewels, the Carousel model is the most particular one because it tells a story that exclusively belongs to the ones who are wearing it, so this can be considered as a perfect "episode" gift. Every Moment – or each symbol of the Carousel collection – represents a life moment, a desire, a personal dream; indeed, every combination of letters, symbols and numbers is unique. If you do not have any Moments yet, start buying one for Mother's Day: Mamma sei top (Mum, you are great), one of her letters, the symbol of a mum or that of a house. Choose the basic stripe or the rigid bracelet and then continue collecting other Moments for future occasions.

Choose a Mum bracelet to say her: "You are the mum I have also desired". This is a rolò chain bracelet, available in rose bathed gold, having rose zirconia letters composing the word "Mum", or the most wonderful word.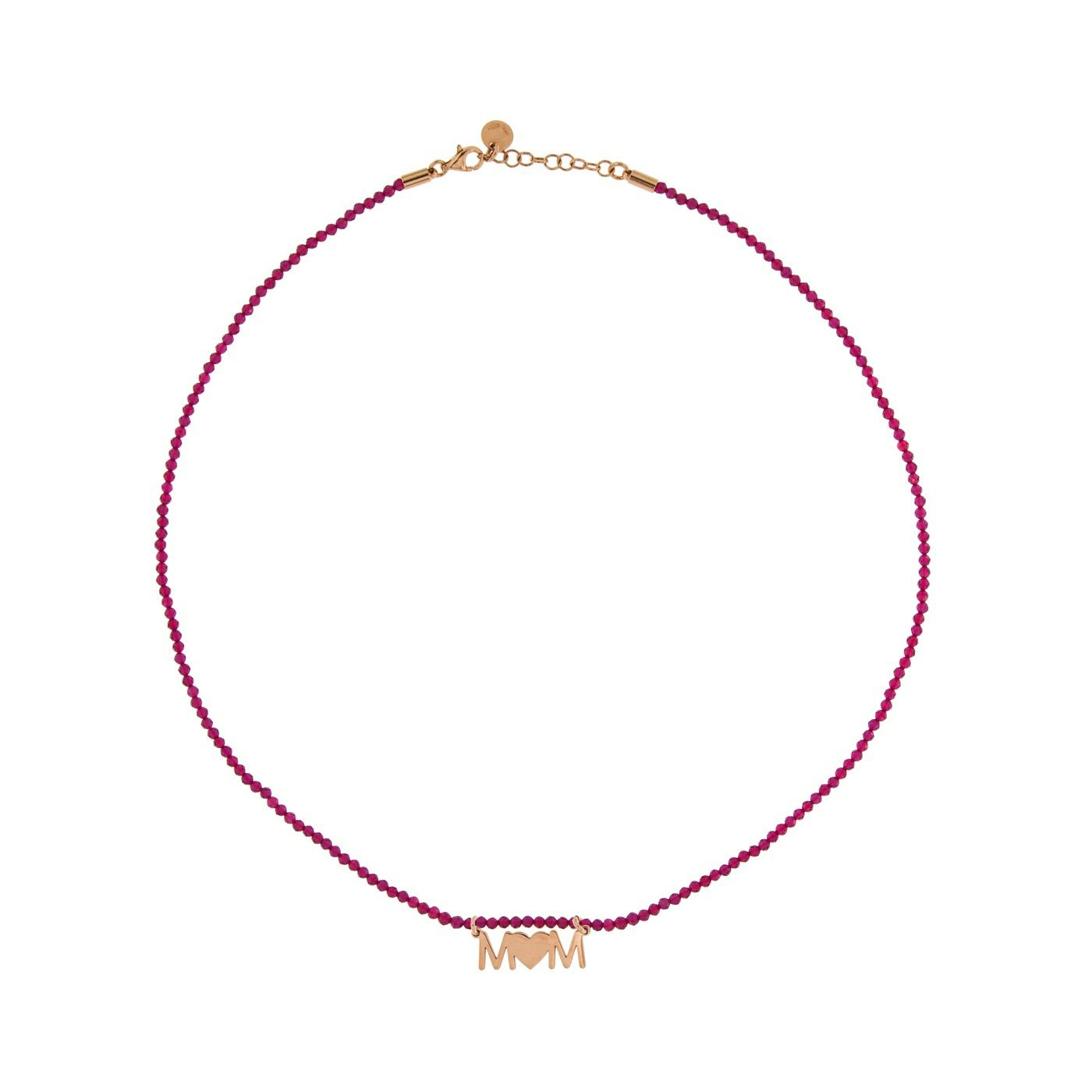 Collane per la festa della mamma
Choose a Mum Choker to say her: "Mum, remember that I love you, even when it does not seem so". We have both mum chain chokers – in rose bathed gold, and mum stone chokers in different colours (green, black, or red chokers); the word "Mum" presents a heart in the place of the O vowel.

Choose a C**hoker with a letter and a pearl** to say her: "You are a pearl". Choose this kind of choker with your mother's first initial: you cannot steal it from her, unless you have her same initial.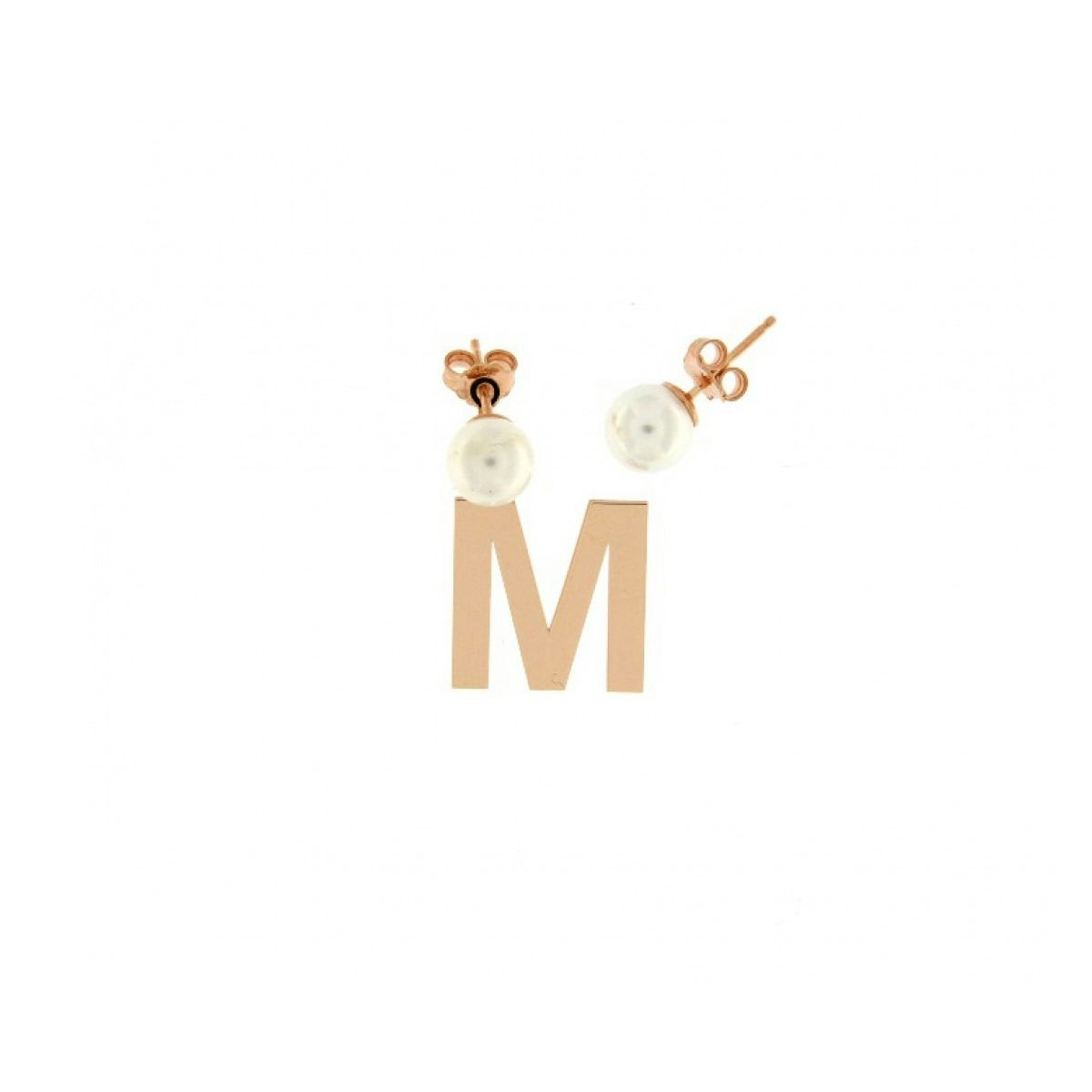 MOTHER'S DAY GIFT IDEAS: EARRINGS
Choose Pearl Earrings with initials to say her: "You have a shining personality". Choose these asymmetric pair of earrings with your mother's first initial: this is a classic gift, but not so much; a minimal gift, but also a "shining" one.

Choose a Madly single earring to say her: "You deserve a medal". This smooth medal, bathed in rose, yellow and white gold having white shining zirconia on its edges, is perfect for engravings: ask your jeweller to customize it with a letter, a date or a symbol which represents the tie between you and your mother.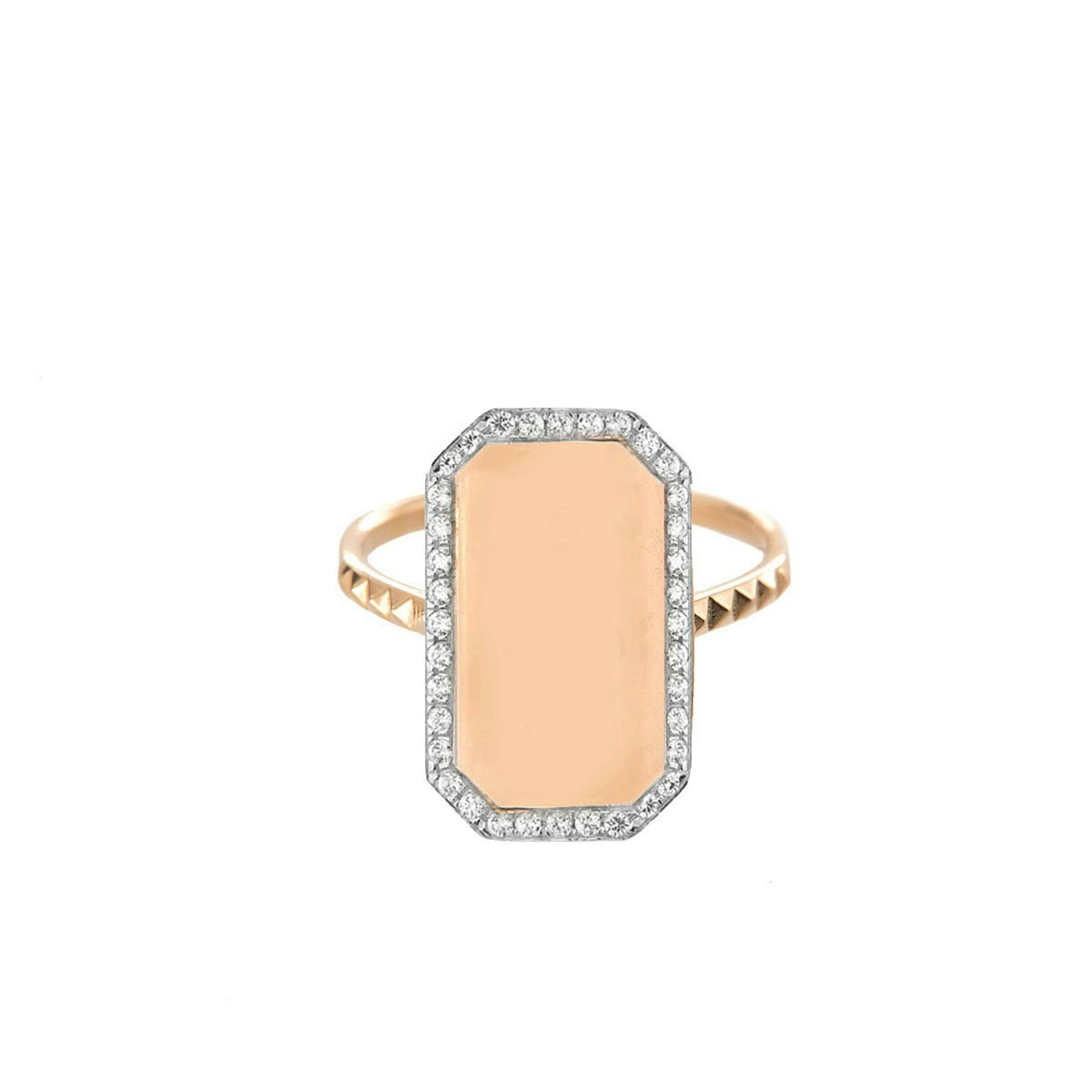 MOTHER'S DAY GIFT IDEAS: RINGS
Choose a Madly ring to say her: "This medal of honour is for you who have been always standing me" – this is the same model of the Madly single earring, but in a ring version. The Madly ring can be adjusted to be perfectly wearable: for this reason, if one day you want to borrow this ring from your mother, it would not be such a big problem.

Choose a Stardust Tribe ring with a heart to say her: "Mum, you are sparkling", a ring with a sparkling heart to illuminate the hands of your mother who always do everything. Compared to the previous one, this kind of ring cannot be adjusted, so you must get the right size: to obtain the right size, take one of her rings, put it on a sheet and then, draw its internal line. Afterwards, measure its diameter and circumference to find your mother's right ring size – take as a reference a ring size chart.
Just a recommendation to be sure with the delivery time: do not make your order too close to Mother's Day because, otherwise, you could not receive it on time (this is especially true if you are interested in buying a customized jewel).