INSPO Mix and Match
Earring-set ready to be copied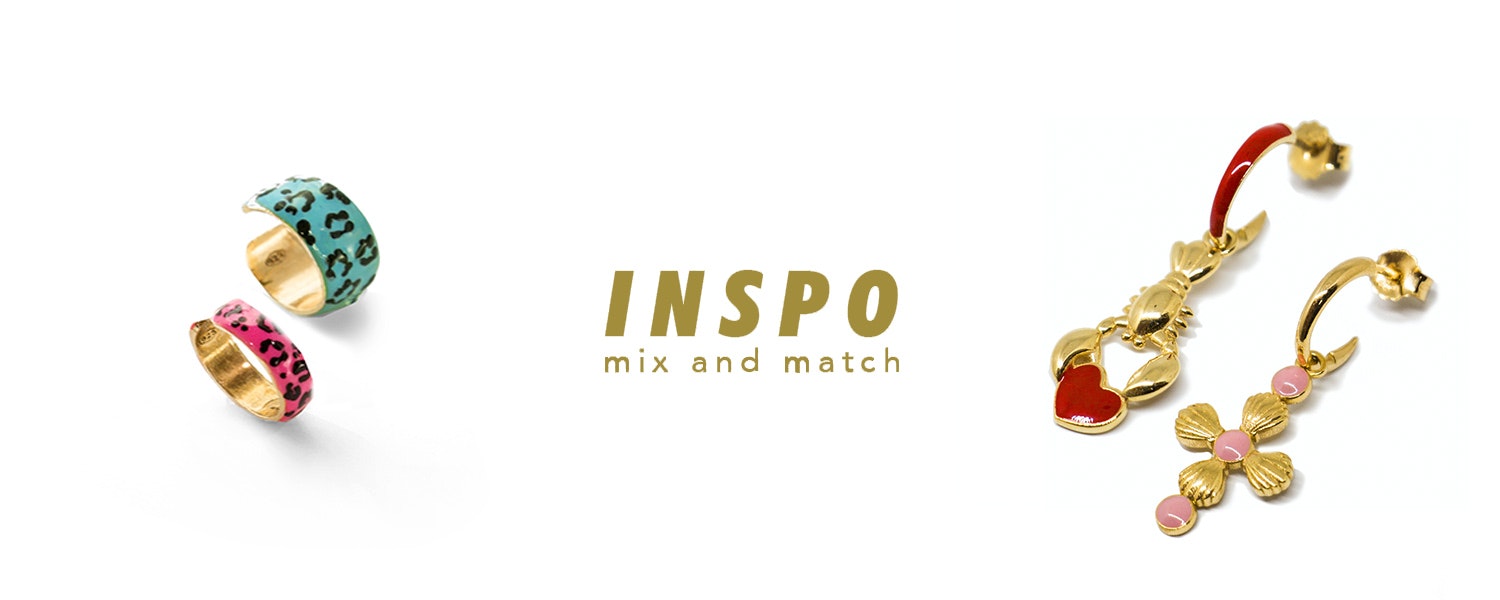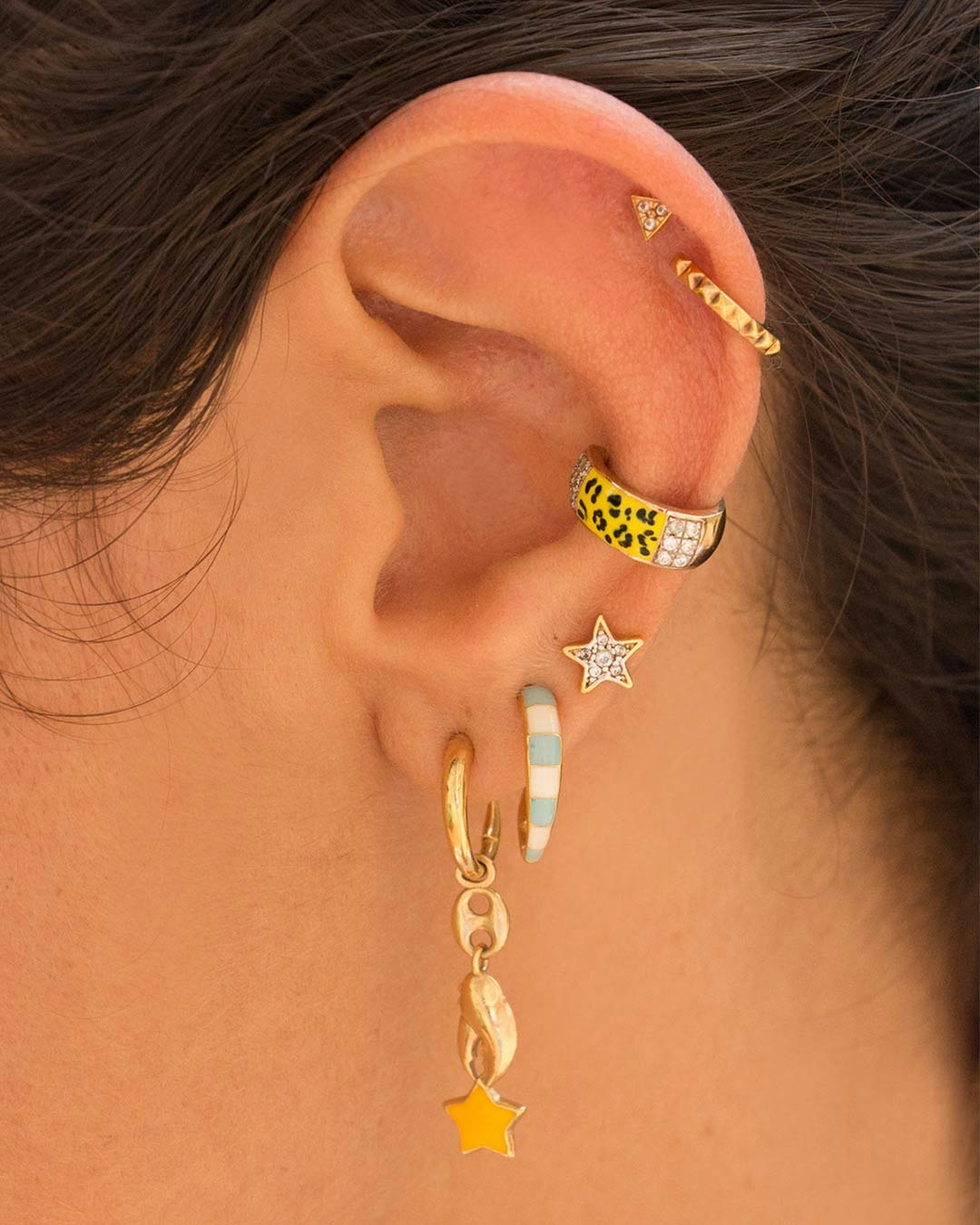 Yellow wild marine
Marine Love, Stardust, Jungle Tribe, Stardust Magnetica. Four different collections for the perfect beach earring set, wearable among bright reflections and stripes on the seaside.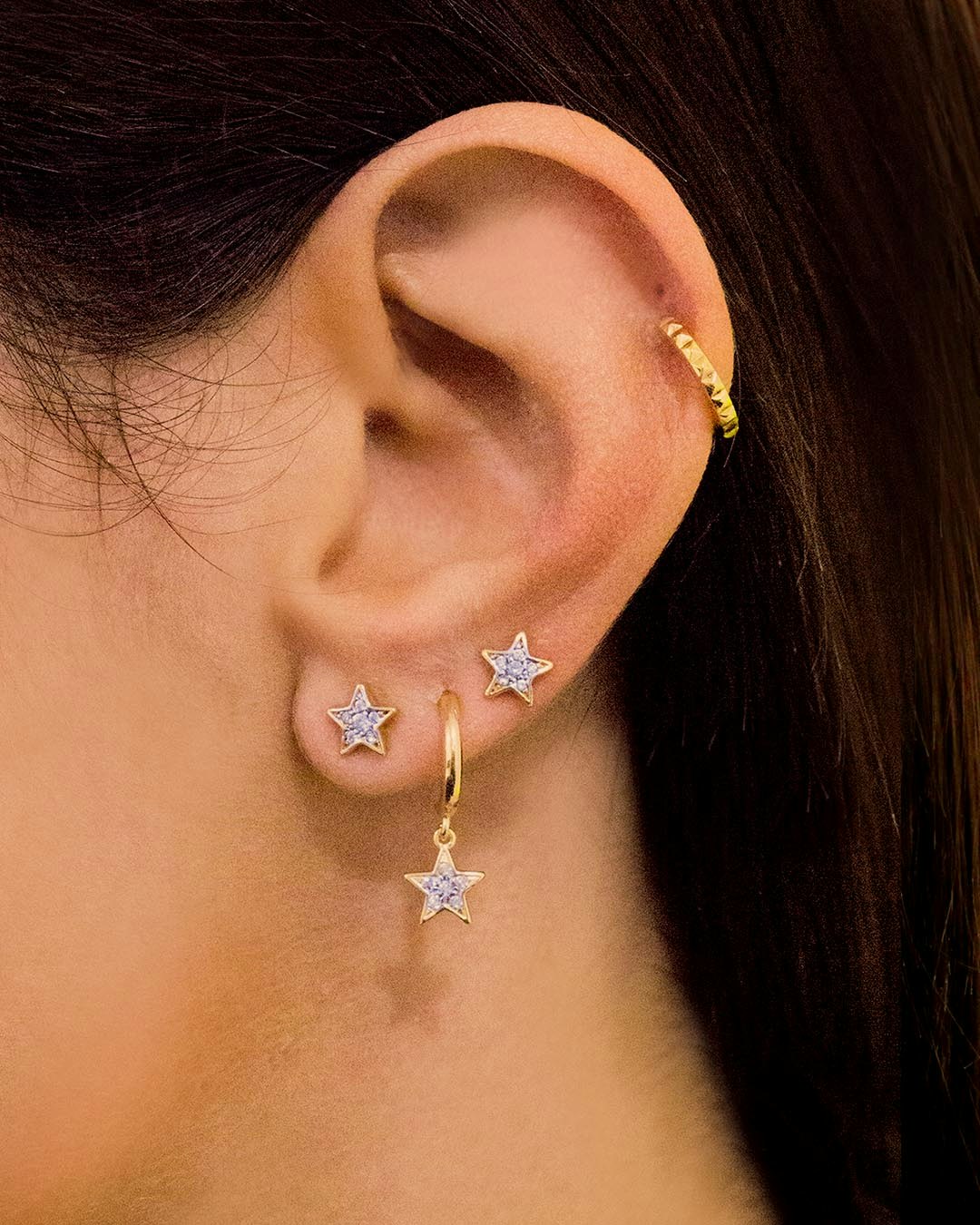 Love love love-ster
Pop and colorful: the heartbreaker lobster is back and it's in a set of earrings that's SO Italian. Marine Love, the collection Rue des Mille made with the fashion designer Alessandro Enriquez, makes you already feel the Italian summer scent.
Punk siren
Simple but very stylish: this is the punk mermaid earring set. Two Madly piercings mixed with the Holy-ster from the Marine Love collection, the amulet for your holidays based on oysters and pink details.
Hello freshness!
Total blue for this refreshing set of earrings. Bright reflections, rebellious tips, wild spots complete this perfect mix & match for your summer adventures.
Wild pins
Trio of pins, two earcuffs of different sizes juxtaposed and Stardust Magnetica. An earring set almost entirely based on Jungle Tribe for a wild, eccentric, colorful effect.
Magnetic nights
Shooting stars, sparks, chasing hearts and endless hugs. An earring set based on the Stardust collection, perfect for shining on summer nights.
Zebra mania
An earring set dedicated to the most refined wild texture. The unmistakable black and white stripes stand out on the glossy enamel and on the bright details, for an exotic and classy effect.