GIFT IDEAS FOR A FRIEND: 5 PERFECT BRACELETS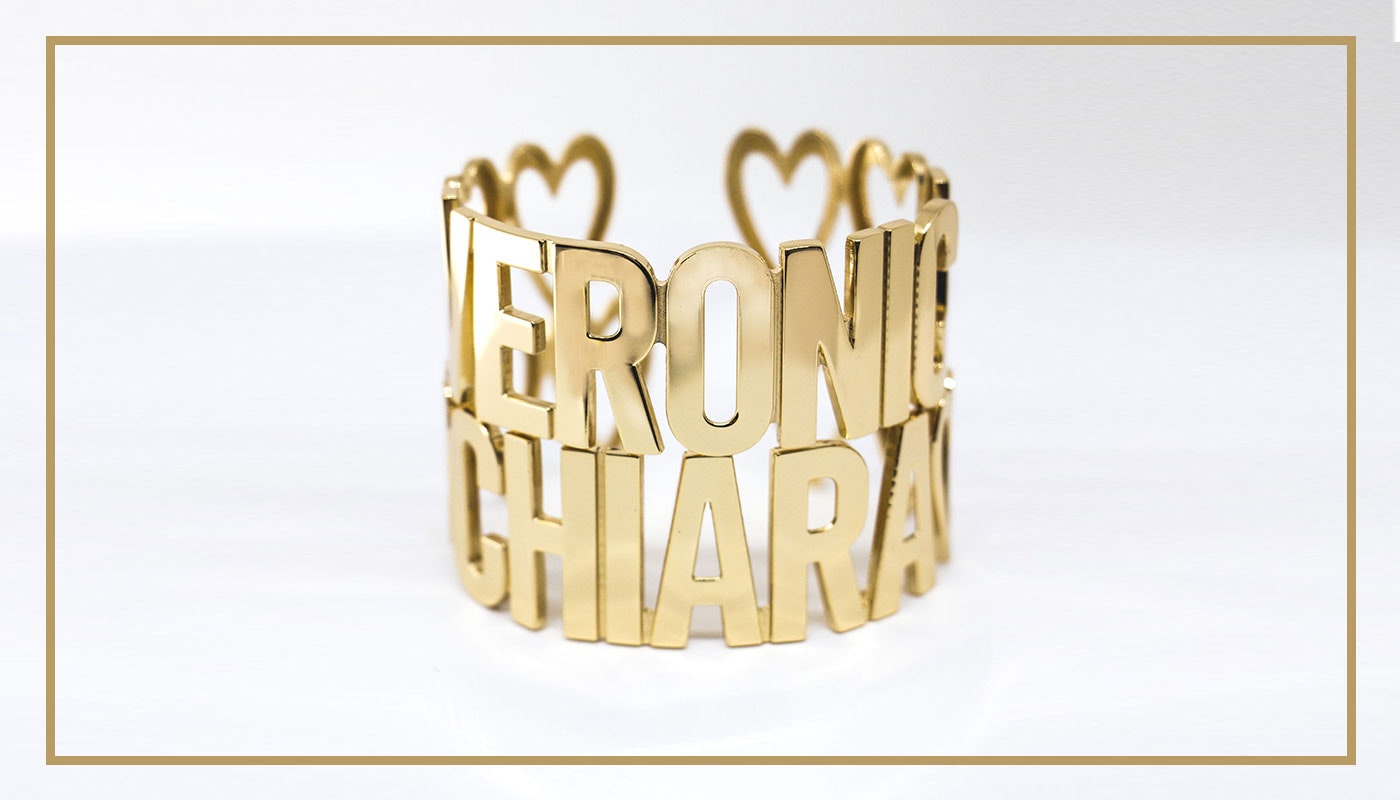 Being worn by both men and women of different periods and social classes, bracelets are the most versatile jewels we know, that is why they can be considered as one of the best gift ideas for a boy or a girl. They represent the magic of a precious and long-lasting thought; nevertheless, they keep being humble.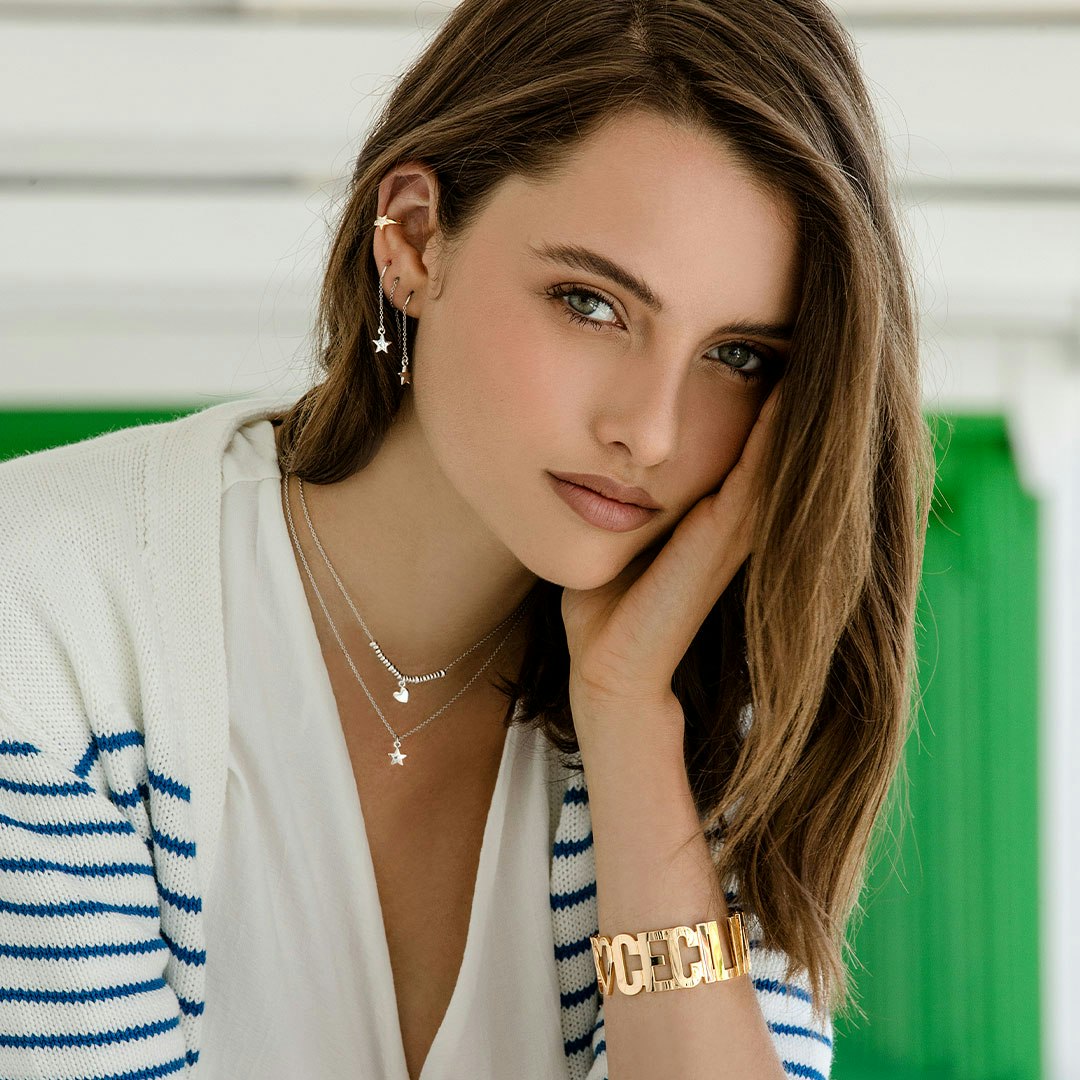 Gifting bracelets is not so challenging like other kinds of jewels – mostly from an economic point of view, but also from a practical and symbolic one. They can be worn since childhood, given that no particular styles or characteristics are required; for example, not every girl love wearing rings or necklaces, other girls do not have ear holes, nor wear they anklets – and, maybe, they will never do. For these reasons, bracelets are the first thing one thinks about when choosing what to gift to a friend.
Before choosing the bracelet, think about how much you want to spend – also consider the gift "occasion". Gifting something to a girl turning 18 or to a woman turning 40 is totally different from a little gift just to say: "I love you!".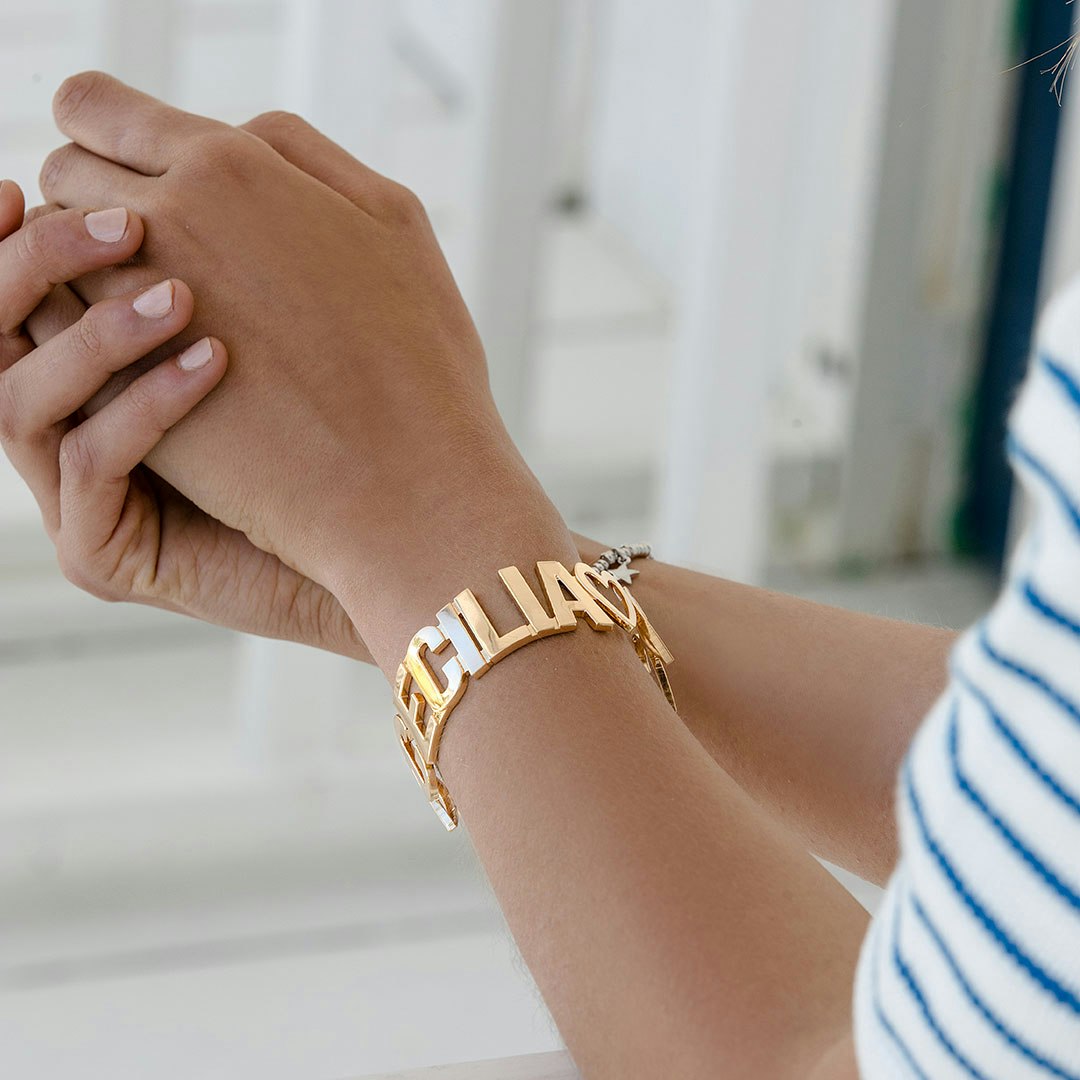 Another important issue: keep in mind the style of her jewels. Firstly, you could discover that she never wears bracelets, but only earrings or rings – so in this case, you should absolutely change your gift choice. Secondly, you could understand her fashion preferences, mostly related to jewels, of course. Your friend could love to wear just bangles, many rigid bracelets or maybe an exclusive one. She may love colours or may prefer the boho style.
To help you choose, we have selected 5 perfect bracelets you can consider as gift ideas for a friend. They are almost all new arrivals having different styles and price ranges. Now, it's your turn: choose the best one to gift.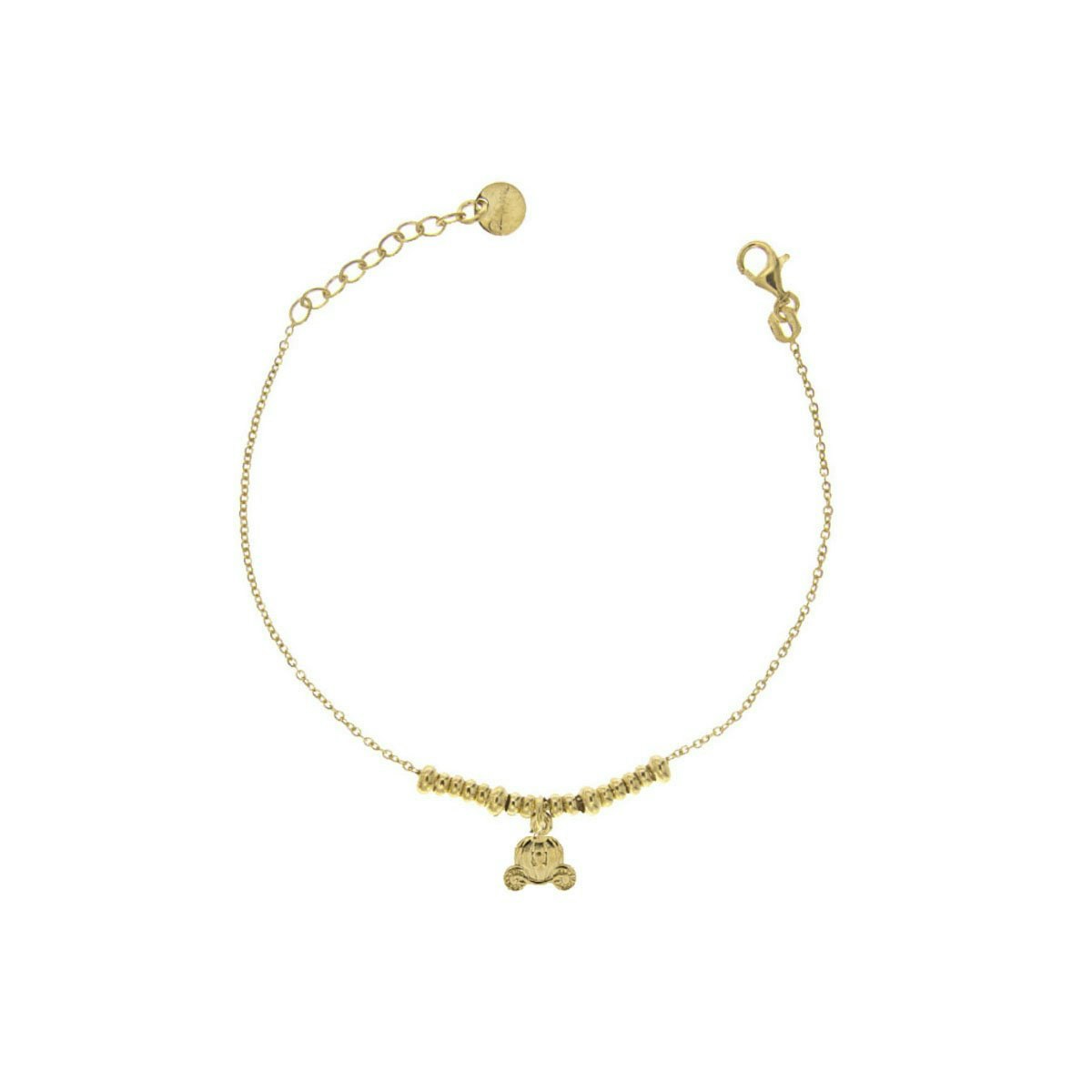 BRACELETS WITH MICRO RINGS AND A CARRIAGE
Collection: I sogni son desideri Value: 40,00 €
This kind of bracelet has a chain, micro rings, and a rounded carriage as its main subject – available in rose, yellow and white bathed gold.
Apparently simple but expected to impact on the receiver, gift it to say, "let's get in the carriage and conquer the world". This is a perfect present for the ones having childhood dreams enclosed in their drawers, for those friends you loudly sing in the car with, for the ones needing a ride.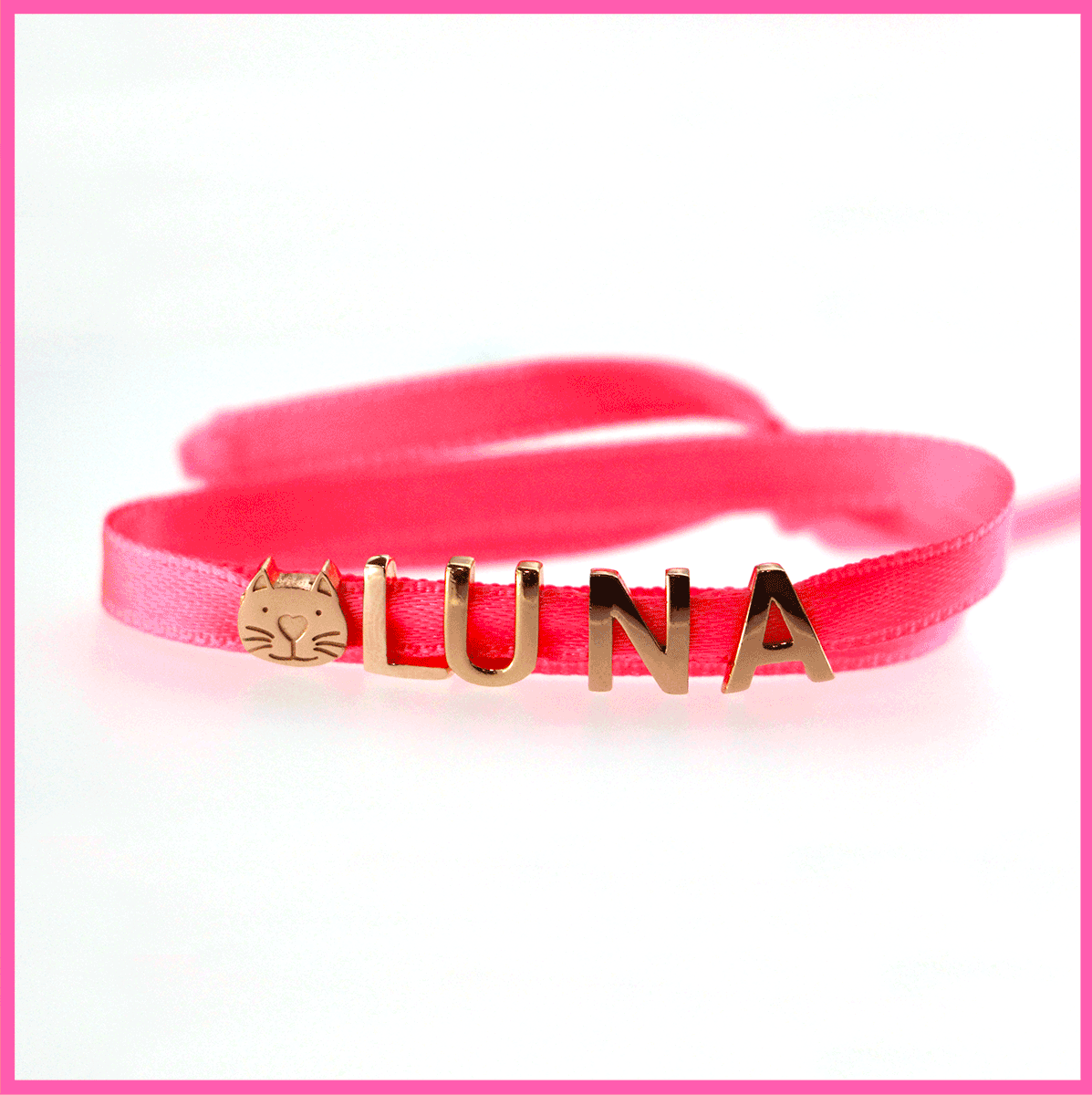 CAROUSEL COLLECTION WITH FLUORESCENT BASIC STRIPES
Collection: Carousel Value: 2,50 € + 20 € or 30 € for every Moment added.
This collection is not a new one, but fluorescent basic stripes – fuchsia, lime, and orange-coloured stripes, are the latest news of Carousel collection.
This is the perfect present for happy moments because every Moment tells a story that is only yours. In addition to Carousel numbers and letters, you can choose one of the different 25 Carousel different subjects that can be either smooth or brilliant ones. You can also buy them for future occasions, so you already know what to gift… The Carousel collection is the perfect one for those who enjoy celebrating important moments and people.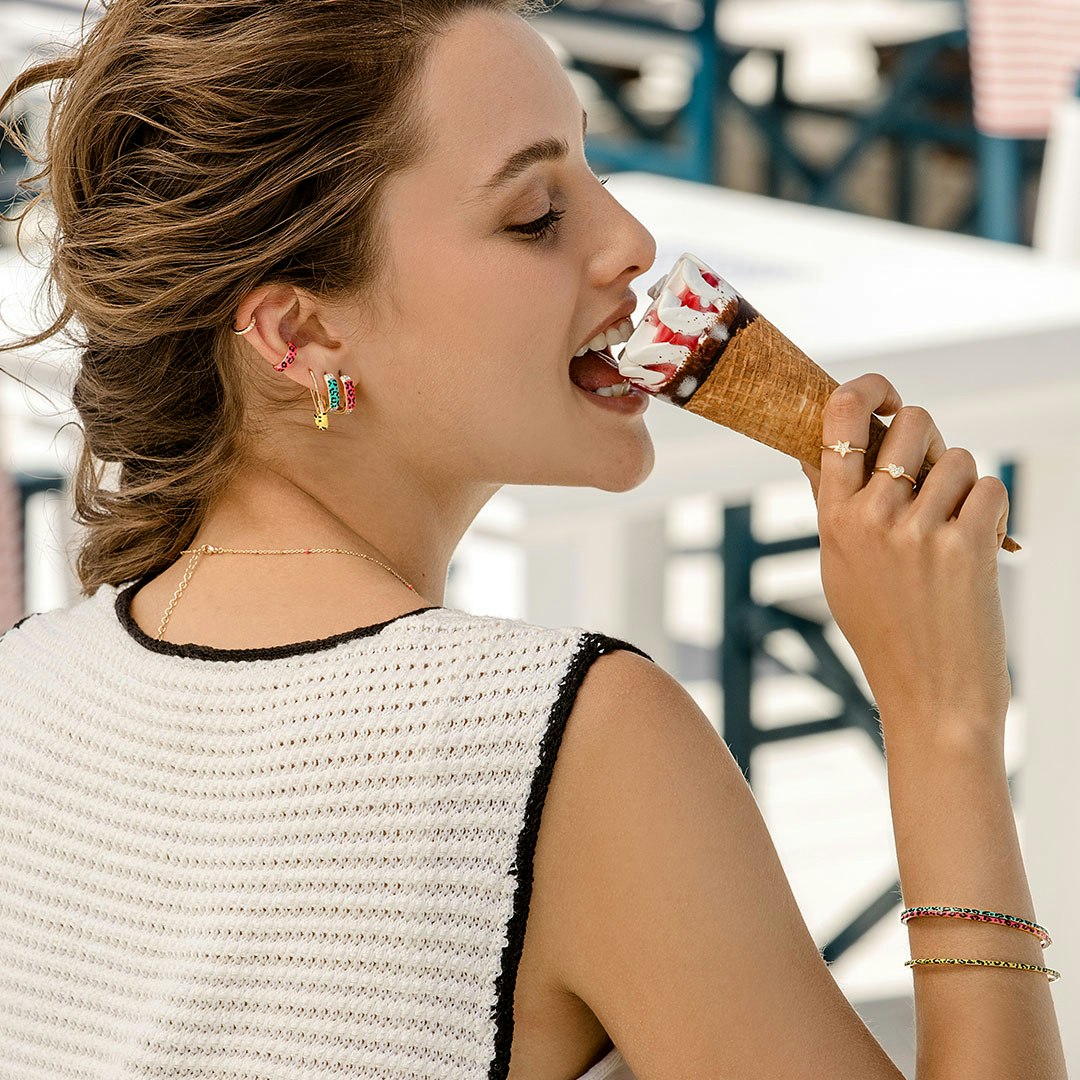 SPOTTED RIGID BRACELETS
Collection: Jungle Tribe Value: 65 €
This is a rigid bracelet in yellow bathed gold, available in three different hand-painted spotted colours: yellow, pink, and light blue.
Rigid bracelets can be considered the real protagonists of this summer, you can combine them with many other rigid bracelets. Perfect for those girls who love animal prints and summer colours.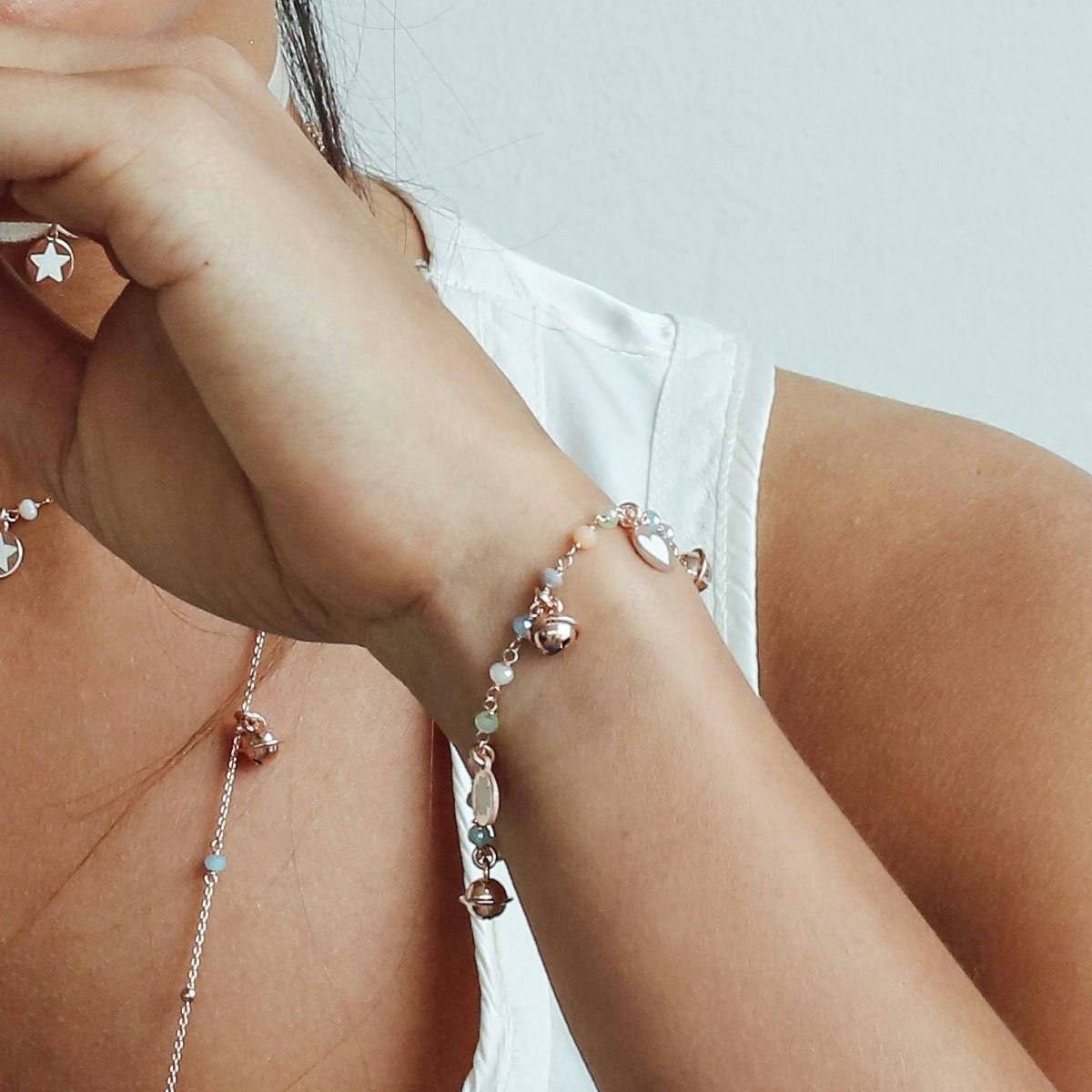 BRACELETS WITH LITTLE STONES, MEDALS AND BELLS
Collection: Gipsy Chic Value: 115 €
This bracelet, available in rose – bathed gold, has mixed stones, little medals, and bells: hearts, starts and four-leaf clovers.
This is the perfect jewel for those who want to have fun: for those hippie boho chic friends wearing soft dresses and no shoes from June to September. Let's have some good vibes babies!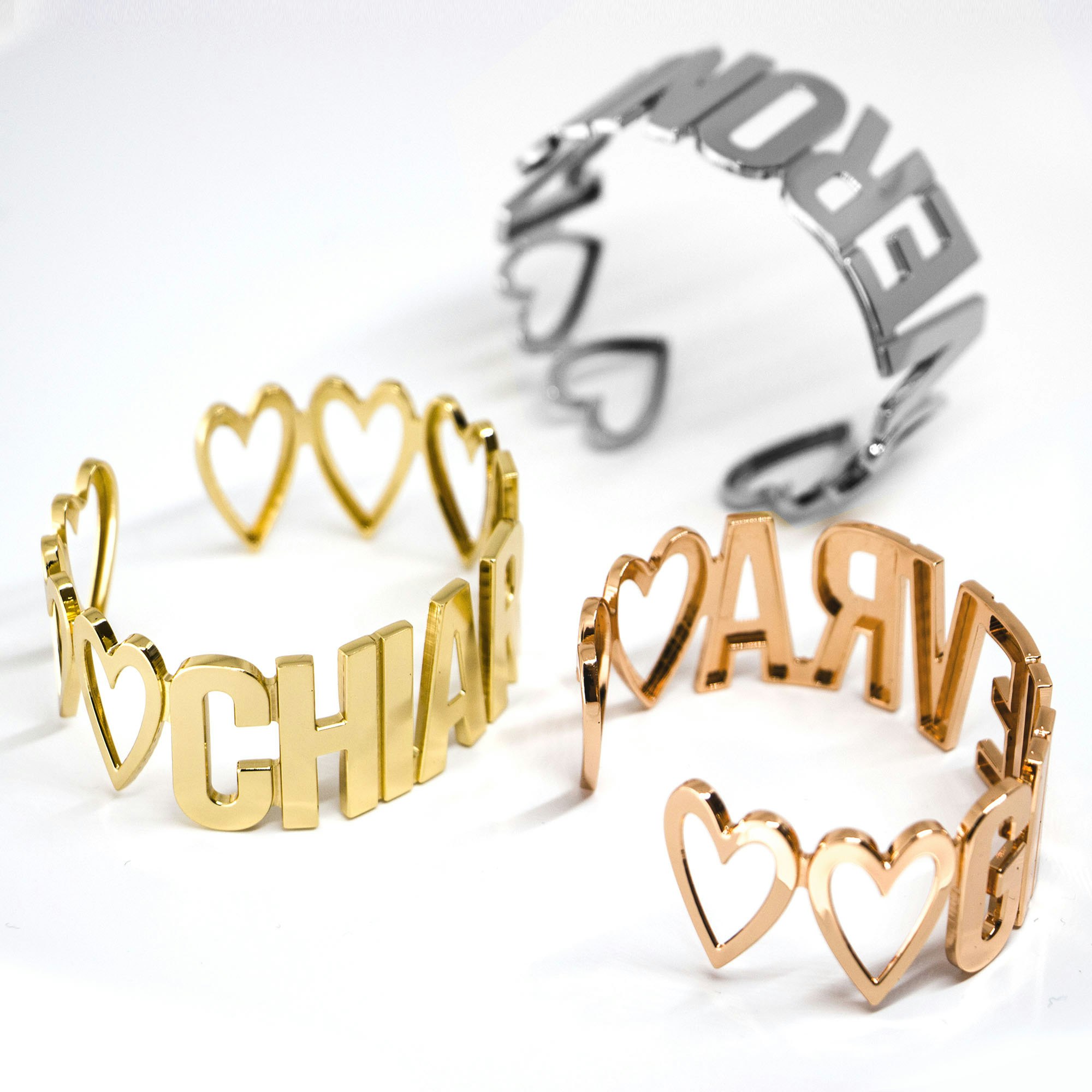 CUSTOMIZED RIGID BRACELETS
Collection: Customized jewels Value: 290 €
These are customized bracelets, available in rose, yellow and white gold, containing up to 10 letters surrounded by two hearts: one of the first Rue des Mille jewels now back in stock in another version for this 2021. If you want to buy one, pay attention to shipping times that are longer than normal ones: about 15 working days.
This rigid bracelet is the must have jewel for fashion addicted girls who want to be noticed and always be stylish.