MATCHING RINGS FOR THE ENGAGEMENT RING
You have a passion for rings, but you have never taken the etiquette rule of jewelry seriously. The one that limits the number of rings worn simultaneously to three, with two on one hand and one on the other. Until now, you have worn all types of rings, materials, and styles, from the thumb to the pinky. Ranging from pave bands to pearl rings, from eternity bands to pendant rings, from knuckle rings for the second phalanx to chevalier rings, without ever worrying about etiquette.
Today, however, you must make room for a particularly important ring in your collection: your significant other has given you an engagement ring. How can you combine your unbridled passion for rings with the desire to showcase this special jewel? Let's start by understanding the style of your ring. Let's look at the most frequent engagement ring models, and based on the choice made for you by your significant other, here are some mix&match proposals.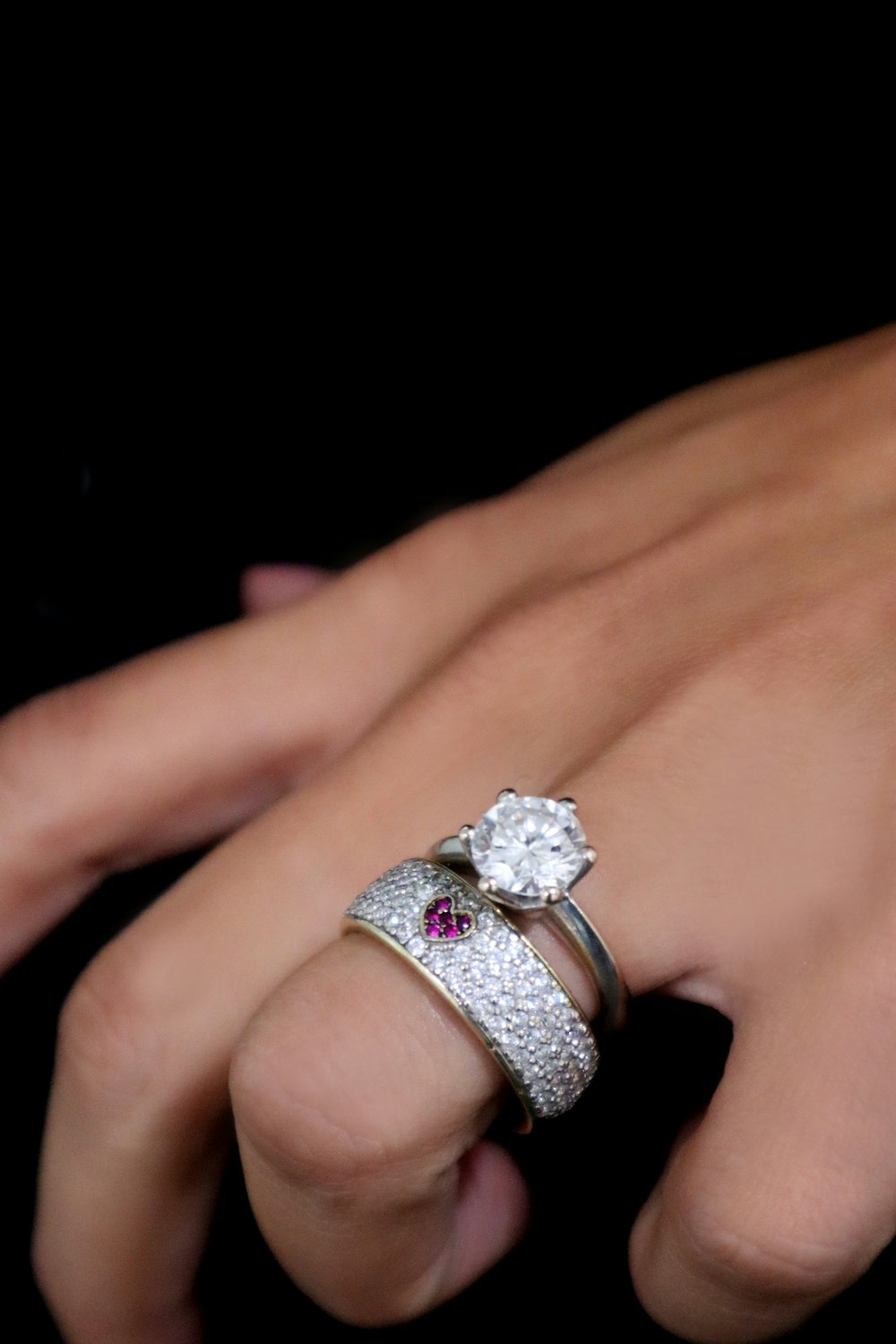 Mix&match with the Solitaire
The solitaire is an engagement ring with a single diamond set, representing the commitment of the person who gives it, a promise of fidelity and respect. Minimal, elegant, but at the same time simple and perfectly comfortable in any combination. In this case, you can indulge yourself with many small rings with pendants, such as initial rings with pearl pendants, choose their initial, and why not yours too, for an extra romantic effect. Or the ring with a frog prince pendant and brilliant.
Other super romantic choices of rings matched with your solitaire could be: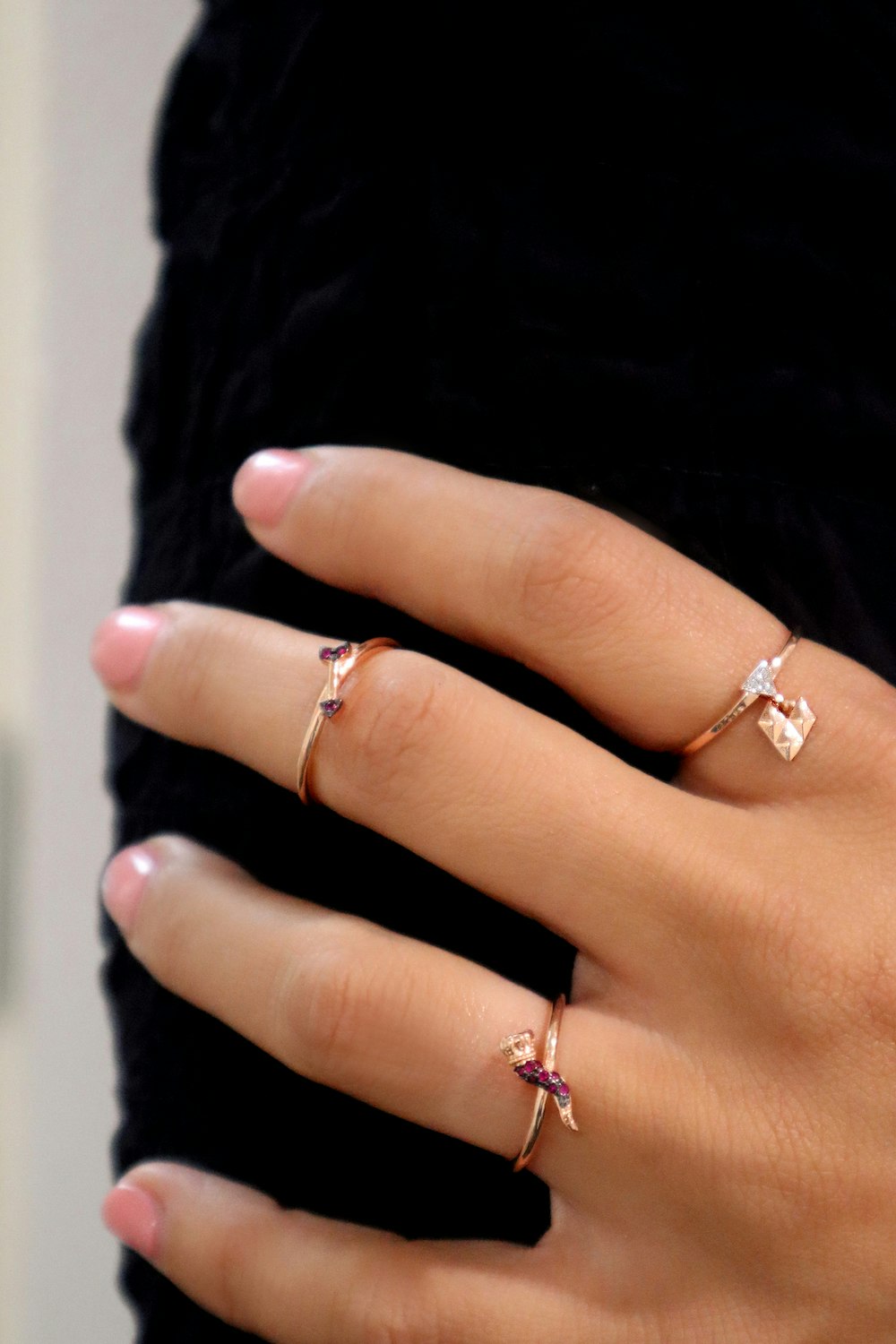 Mix&match with Trilogy-style Ring
The Trilogy-style ring showcases three diamonds set to represent love of yesterday, today, and tomorrow. Even in this case, the ring, despite having a decidedly brilliant personality capable of standing out on its own, does not clash with other eccentric and minimal rings. Some good matches with the Trilogy-style ring could be:
the ring with a crazy heart pendant the heart with a tris of studs recalls the facets of the tris of diamonds.

one or two knuckle rings, phalanx rings with a micro subject. You can use adjustable Stardust rings that easily adapt to every phalanx, for example, the zirconia key ring or the knuckle ring with a heart and white zirconium.
Mix&match with Trinity-style Ring
The Trinity-style ring is made with three interwoven bands of different precious metals. It has no precious stones but still makes for a unique and charismatic choice. Rings paired with the Trinity should follow this minimal yet unusual style, inserting, why not, brilliant and alternative elements. Among the most sparkling mix&match options, we have:
A pave band ring with marine mesh and studs from the Stardust Magnetic collection.
A medallion ring with a brilliant heart from the Madly collection.
A heart-cut stone ring from the Rue des Mille meets Barbie collection.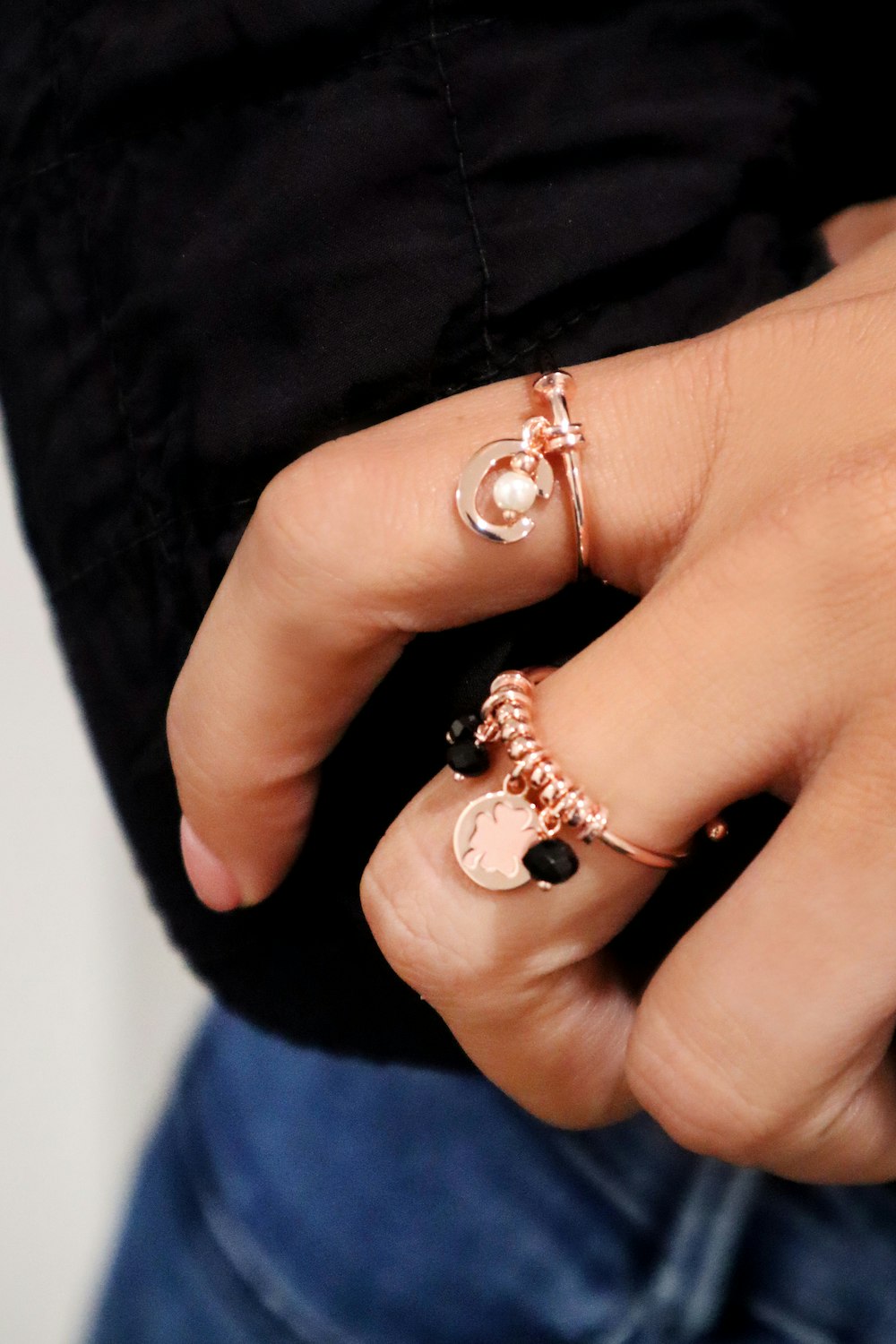 Mix&match with Riviera style ring
The Riviera style ring is a band completely or partially encircled by diamonds, representing love, passion, and loyalty. It is highly luminous but at the same time simple and linear, making it well-suited to be paired with other rings, even those with more movement. Therefore, feel free to try: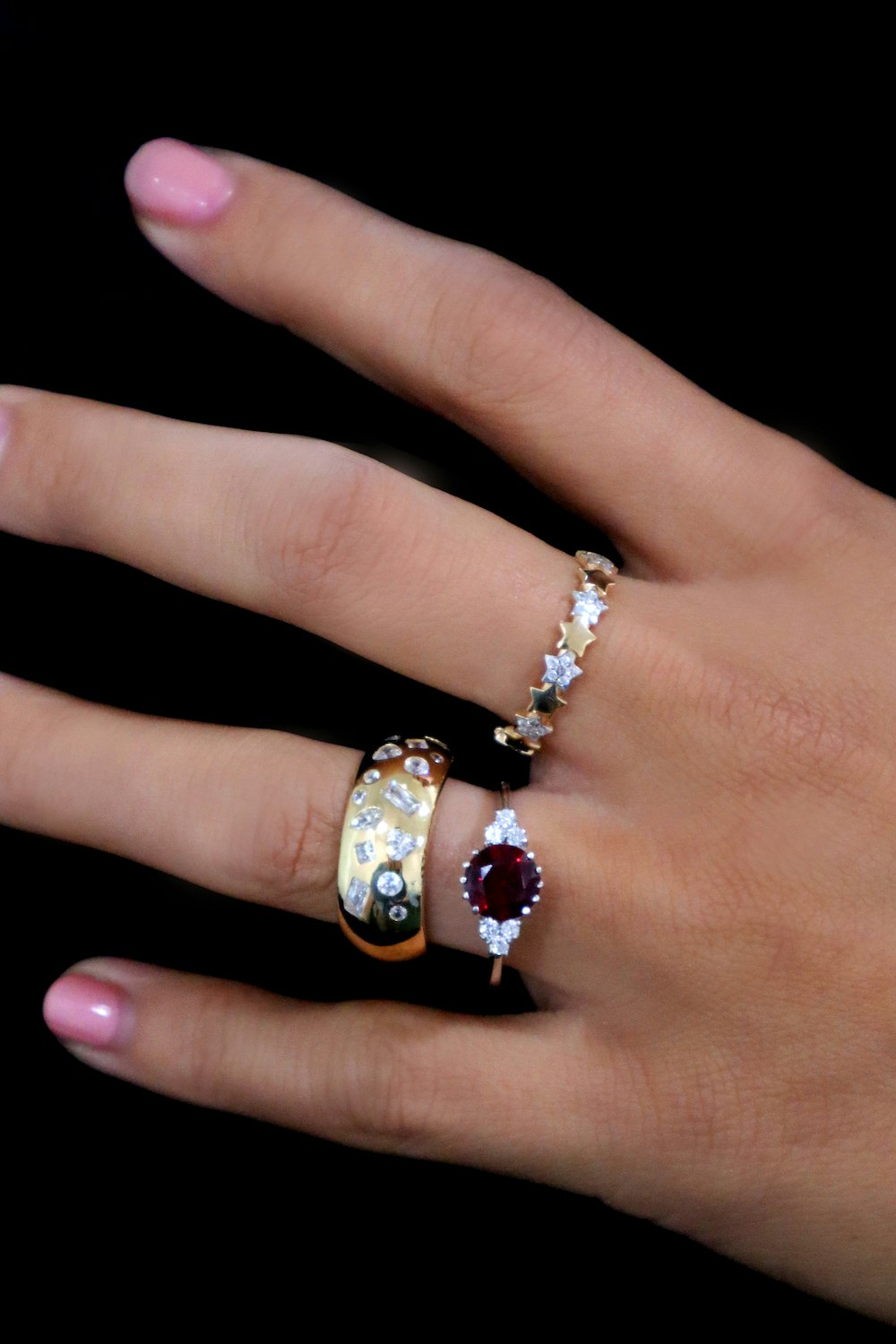 Mix&match with Halo-style ring
The Halo-style ring features a large central gemstone surrounded by a crown of small diamonds. An ultra-bright choice that pairs well with equally bright but linear, uncluttered rings. Among the choices we believe in, we would like to highlight: