HOW TO TREAT EAR PIERCINGS
We met Marina and her daughter, Noa – owners of Noa Ink studio, a body art and tattoo shop situated in Tuscany, more specifically in the cities of Montecatini Terme, Pientrasanta and Lucca: Marina is a piercer, whereas Noa is an international tattoo artist. We interviewed them for our IGTV: they told us about their history, challenges, passions as well as about those goals they were able to reach against any prejudice. They answered to our questions on piercings: How to treat ear piercings? Which kind of piercing is less painful? Which are the current piercing trends?
Keep reading the article to find out what Marina and Noa told us about ear piercings.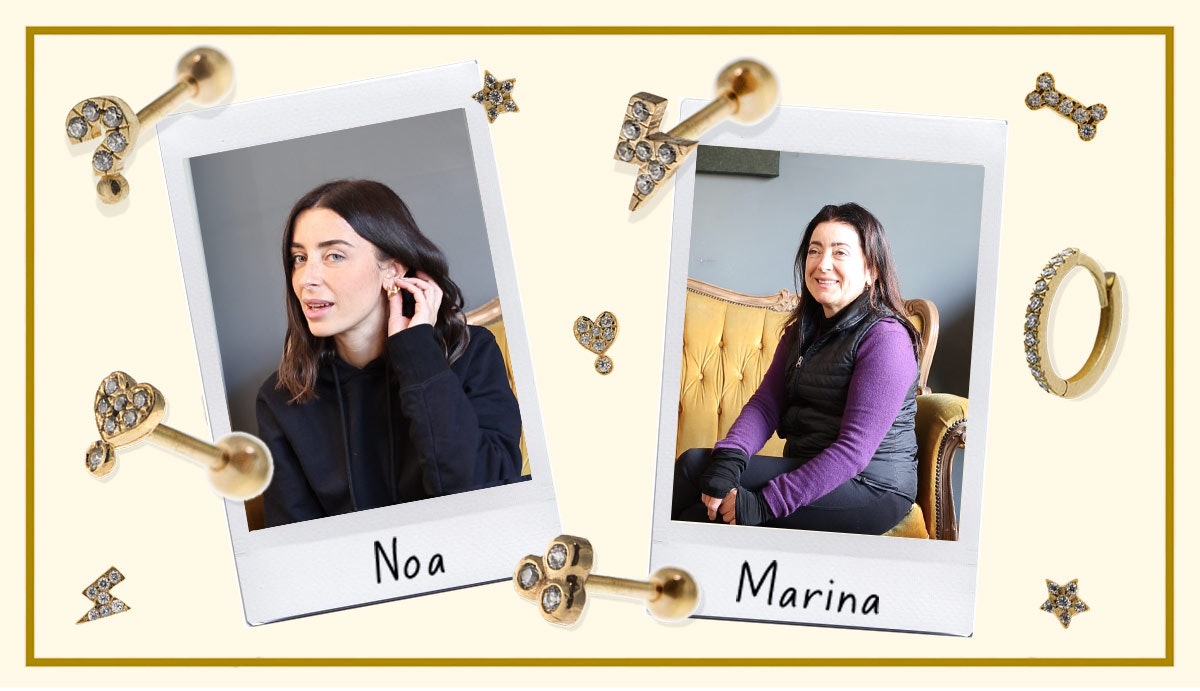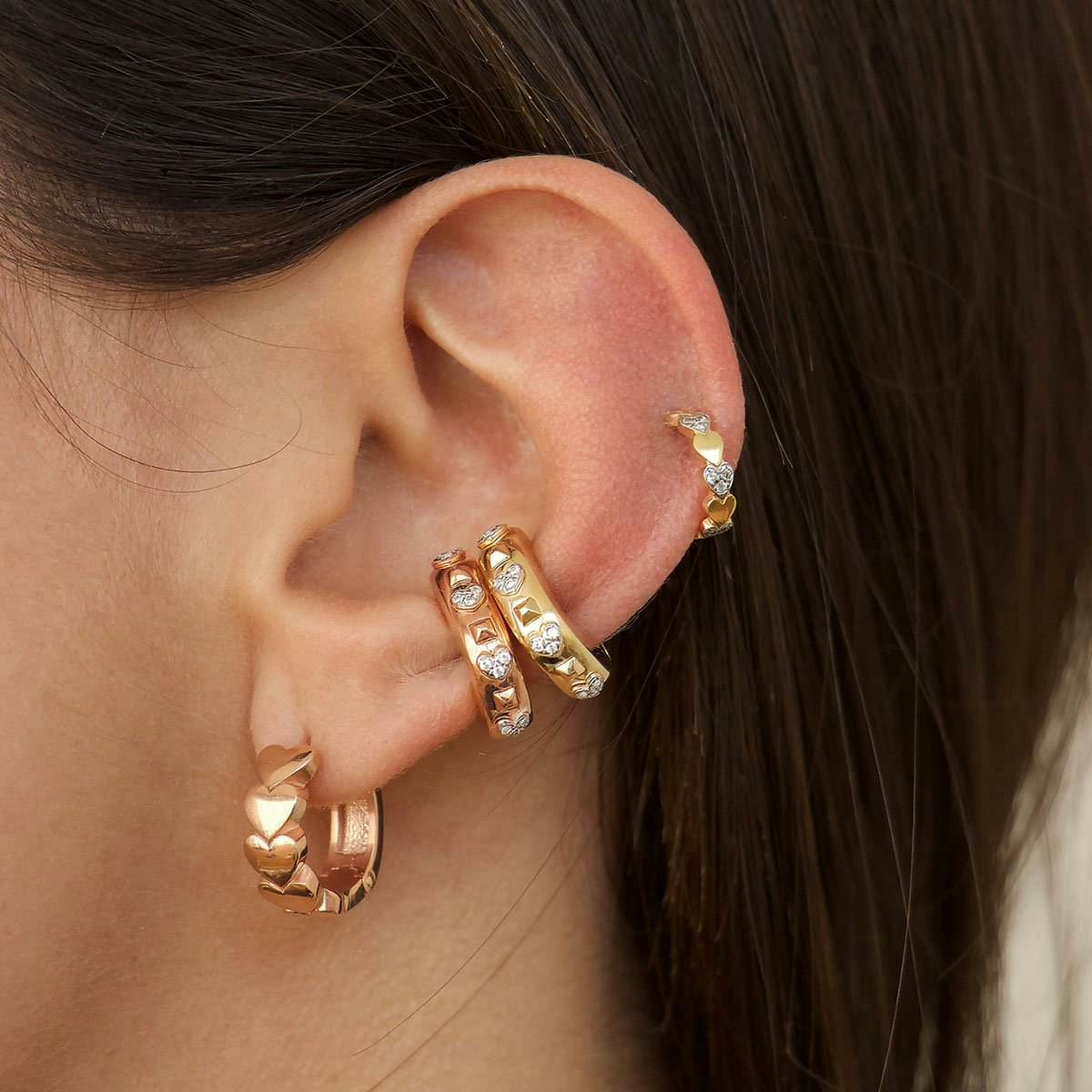 HOW TO TREAT EAR PIERCINGS?
"Ear piercings, like any other types of piercings, represent an old way of expression, but they also are injuries that need to be treated", Marina says. For this reason, it is necessary to follow a few simple, but important, rules:
1. Keep the piercing clean by using a saline solution. After washing your hands, cleanse the piercing area with a bandage soaked in a saline solution, then, gently dry the area with some paper towel. You can find saline solutions in any body art shop or pharmacy.
2. ...but be careful not to cleanse the piercing area too much. The best thing would be that of cleansing the area twice a day, otherwise, if more, you could dry the skin too much.
3. Avoid touching the piercing with dirty hands. In this case, you can cause infections that would need to be treated by a doctor.
4. Avoid turning the piercing when it is dry. Otherwise, the recovery process can last more.
5. Be patient and wait for the natural recovery process. For ear piercings, the natural recovery process usually occurs after 4/5 months.
WHICH IS THE DIFFERENCE BETWEEN A PIERCING AND AN EAR HOLE PIERCED WITH A GUN?
The ear-piercing gun is used to shoot an earring through the cartilage at a high speed. Compared to piercings, earrings do not have a sharp tip and, when shot through the ear, they break the tissues; as a result, this can be considered a much more complicated procedure needing more time to recover.
The piercing needle, instead, is very thin and sharp; and it is manually inserted through the earlobe, that is why no tissue traumas are caused. In this case, the recovery time is faster and almost always guaranteed.
So, it is not advisable to get pierced with a gun.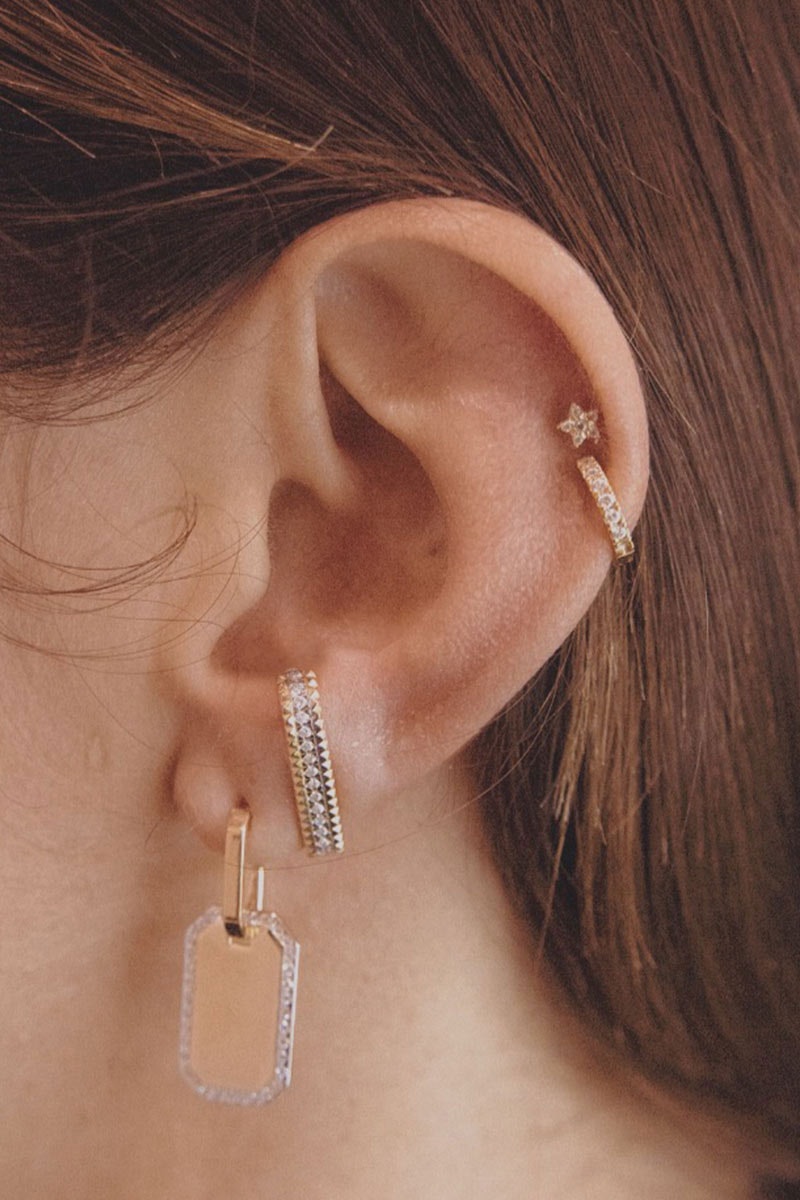 WHICH KIND OF PIERCING IS LESS PAINFUL?
I would not speak about a strong pain, but I would rather say the feeling is that of a slight pain. Said so, the most painful ear area is the most internal one, even though this depends on each person's pain threshold.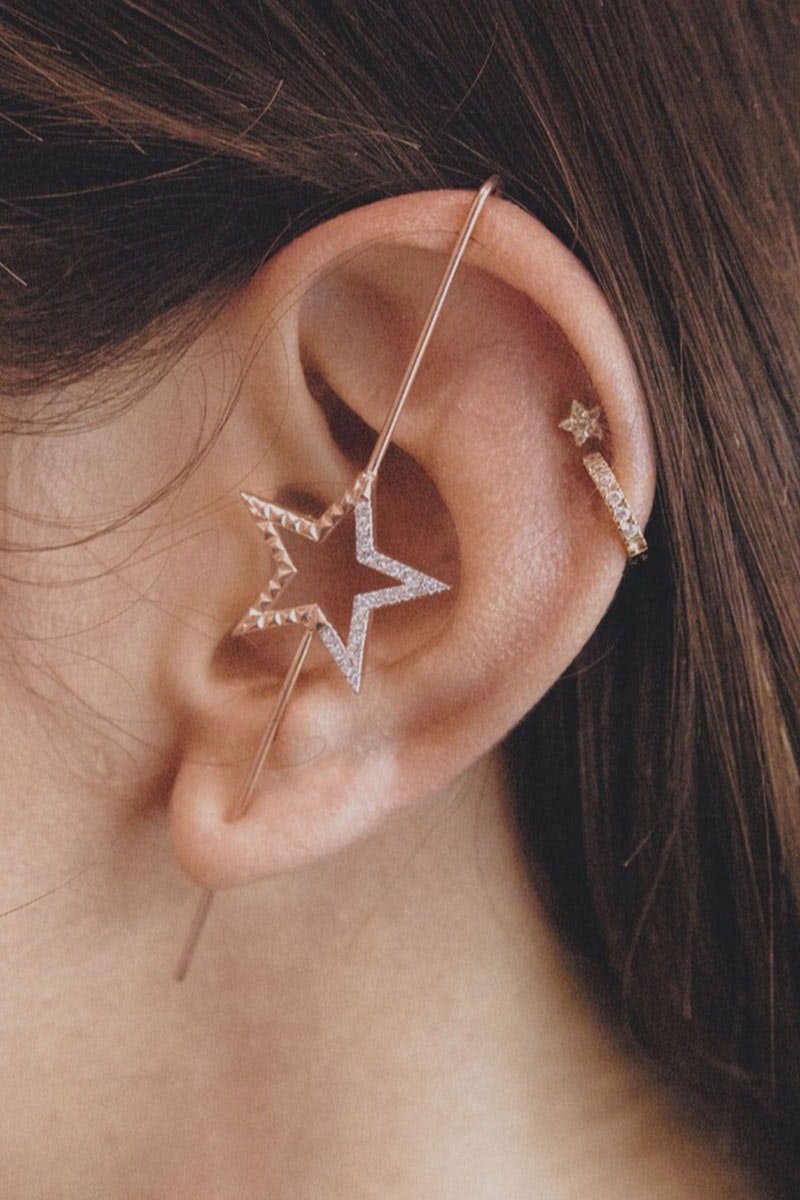 WHICH ARE THE PIERCING TRENDS FOR THIS 2021?
Lately, our clients have been asking for more and more progressive and complete ear holes to be filled with piercing jewels and, most of all, with hoop earrings from the lobe to helix. This kind of request is made from both boys and girls; in addition to this, there is another news: even more adult people – from 35/40 years onwards – have started to demand piercings.